The Stronger Nurse Difference
Staying strong in all areas of your life when you're dealing with the daily stresses nursing throws your way feels impossible.
Whether it's worrying about keeping your tools clean, your mind at peace, or your life in balance, you've got a lot on your plate. Stronger Nurse tools and products help make your job easier and keep you operating at your best, so you can continue doing what you love for years to come.
You Have to Have a Stethoscope, Why Not Make It Work For You?
Our Products Make Your Life Easier
Do you feel like you have to constantly clean your equipment for fear of spreading something from one patient to the next—or worse, bringing it home to your family?
It's no secret that Multidrug Resistant Organisms are on the rise and novel diseases threaten hospitals and the world alike. But when you're the first line of defense against a pandemic and your only shield is made of thin plastic, how safe are you, your patients, and your community?
The only way to protect yourself, and therefore your patients, is to incorporate copper into your practice.
Why? Because copper emits a forcefield of microbe-fighting protection anywhere you put it. Copper is antimicrobial, so bacteria are unable to become resistant to it; it works 24/7 and it lasts a lifetime. It even makes your hand soap and sanitizer more effective.
If you want to trust that you're keeping everyone around you safe from the invisible threats you're constantly facing, you need to add copper to your daily routine. Whether on your phone, in your face mask, or around your neck—it can make a huge difference in your life.
With our stethoscope, you'll gain peace of mind and confidence knowing the copper forcefield of protection wards off infections and isn't spreading germs to you or your patients. Plus, it's backed by our 5-year warranty and 90-day money-back guarantee.
Buy one of our stethoscopes today. If you're going to carry your stethoscope from patient to patient, around your own neck, and to home and back, shouldn't you be able to trust it's not transmitting anything to anyone?
What People Are Saying About Our Stethoscopes
"As a mother and someone who's had COVID, there's something so comforting about having a stethoscope that prevents germs—without adding to my hectic schedule. I wish all my stethoscopes had this coating!"
"I can't believe I've gone so long without using this stethoscope. It makes my absolutely crazy days easier and helps me focus more on my patients without worrying about spreading germs. I'm actually excited to take this into my rooms and use it."
"I feel more confident now that my stethoscope isn't covered with germs after every use. I used to carry extra alcohol wipes in my pocket just to wipe down my old stethoscope and I don't feel like I have to do that anymore. I feel safer and more comfortable carrying it around my neck. The copper coating is a HUGE bonus in my life and work."
"Before our practice started using copper, stethoscopes were considered fomites. We couldn't bring them into patient rooms, so I was unable to fully assess my patients. These new stethoscopes are durable and work well. I feel safer knowing there is potentially less risk involved."
"I use my copper stethoscope every day in the office and hospital because its long tubing, good auscultation, and antimicrobial properties help me provide top-notch service while staying safe from virus activity."
"I have so much on my plate I'd often forget to wipe my stethoscope clean between each patient, so I felt unsafe and vulnerable to infections and bacteria. Now that I've replaced my old stethoscope with one fabricated with copper, I can trust I'm protected from COVID and other harmful germs—even when I have too much on my plate."
Check out these infographics for more information.
Quality on Top of Quality
We fabricate copper on top of only the highest quality stethoscopes, so you already know they're built to last. Additionally, our products:
Are lab tested*
EPA registered*
Designed to last and fully vetted
Come with a 5-year warranty and a 90-day money-back, no questions asked return policy
*We use CuVerro(R) copper in our fabrication process, which is lab-tested and EPA registered to kill bacteria (Staphylococcus aureus, Enterobacter aerogenes, Methicillin-Resistant Staphylococcus aureus-MRSA, Escherichia coli O157:H7, Vancomycin-Resistant enterococci-VRE, and Pseudomonas aeruginosa) that cause infections.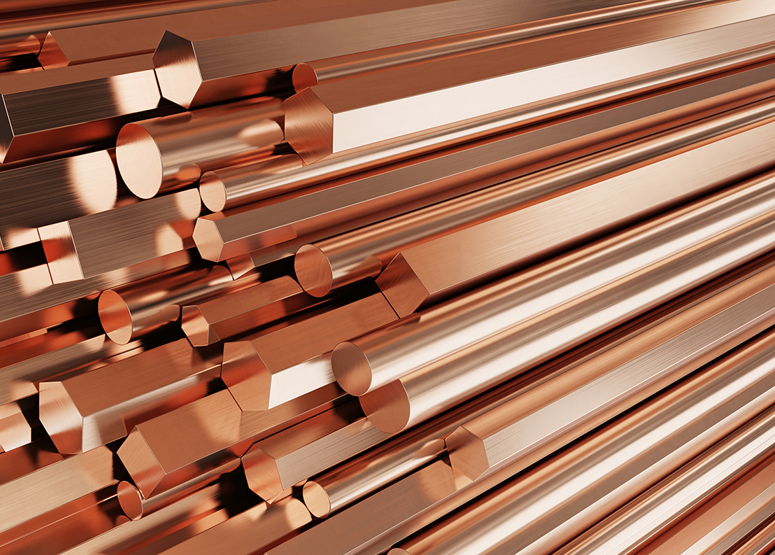 Show Your Strength
Start a conversation and inspire others with your Stronger Nurse style.